PHOENIX

SUPPLY COMPANY PTY LTD
Proudly Established 1980
Bandsaws circular saws Knives alignments Saws Knives Chipper Band Saws Guides Flakers Saws
Troubleshootinng saws knives consumables Saws Chipper Knives Sawshop machinery Saws Saws Saws
​
​
Bandsaw Manufacture​
Quality Uddeholm Bandsaw Ribbon available in sizes from 3" x 20 gauge through to 14" x 13 gauge.
Manufactured in our facility in North Altona, Melbourne we offer toothed and joined bandsaws.
​

Saw Tips​
Tungsten Carbide Tips (all grades and Sizes) preground and pretinned, TCT Strobe bar, Stellite tips, Stellite Rod.
Grizzly V Back Tips, Kodiak Flareside Tips, Hollow Point, Double point tips, holders etc.
Simonds Inserted teeth, shanks and Wrenches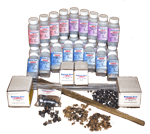 Chipper Knives and Chipper Consumables
​A full comprehensive stock of both American and European quality knife steel,
Knives available for Portable Chippers, Drum Chippers along with large Disc Chippers, Reducers, Slabbers etc,
A wide range of Chipper consumables are also available including, Anvils, Backing knives, Clamps, Feed Plates, Fan blades, Lead free Babbit, Babbit pots, honing stones,wear plates the list goes on.
Sawshop Equipment
Wright Machine Tool, Armstrong, Simonds and Mercier Machinery,

Tipping Machines (Tungsten and Stellite), Sharpening equipment for Inserted tooth saws,
IMW Milling Machines, Straight Edges, Tension gauges, Saw Designer Software,
Saw Hammers,

Machinery spares and service.
Circular Saw Manufacture
​Made to Phoenix specifications from Quality Saw plate, all saws supplied from small rip saws right through to 10' Log docking saws, including High Speed Edger Saws, available in spring set, Tungsten Carbide and Stellite tipped. Chrome plated saws are also available in all sizes upto and including 72" dia.
These are Manufactured in our Taylor's Beach facility.
Quality Inserted tooth saws and tools also available in our Store
Services
Laser alignments,Sawshop Audits, Sawmill Trouble Shooting, Onsite Sawdoctor Training,
Sawshop design and Installation, Saw Design and application.
machine centre Start up and Training.
Safety and Spares
Magnetic Knife Protector strips
Riveted Knife protector Strips,
Bandsaw Protector strip
Pike Poles, gloves, Aprons etc
​